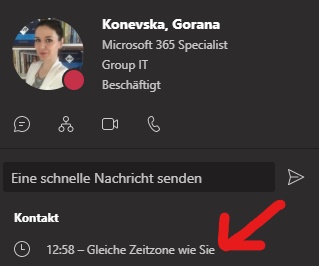 I didn't know how much I miss this feature until it started rolling out.
I am really a Teams person. I cannot go through my day and not check all of the tenants I am part of. Check-communicate-collaborate.. but not always with people which are my time zone.
So now, when I click on a person's picture, I can see time zone and does it have difference with my time zone (example: someone can be 9 hours ahead)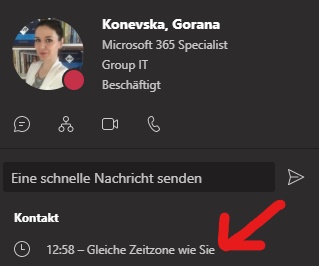 Helpful feature, isn't it?
Check it and if you still cannot see it, maybe you will need to switch to public preview (on the three dots next to your profile picture in Teams, then choose About – Public Preview). Don't worry, it will not change anything in your organization, it will just affect your Teams app. Enjoy 🙂