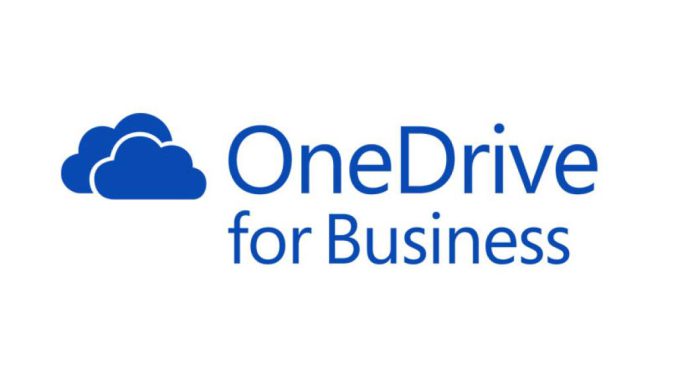 With OneDrive for Business, you have 1TB storage, which is a pretty nice storage size for all your personal files and work-related docs which you would like to keep and share when you decide.
And you can access them via the web, from any device, anytime. But, there is also an option to sync it directly to your computer. And, what happens when you have many files, especially large ones, which you are actively syncing?
There are different options to set up your sync. You can have all your files directly connected and synced to your computer, choose some folders which you would like to sync, you can decide to sync and backup all your desktop/documents/pictures, you can decide to keep everything on the cloud and access from your local computer when you decide to do so. Yes, now we're to the point where you can save space on your computer.
You can first check how much storage is taking your OneDrive for Business on your drive C, by going into File explorer – clicking on the OneDrive for Business with the right-click and then going to the properties. If it is taking too much space, then it is time for action.
On the right side of the taskbar, you can see the OneDrive sync icon. Click on it with the right-click and then click on Help&Settings. Next, choose Settings from the list and make a review of the locations you are syncing (in the Account tab). Maybe there are folders that you do not access frequently. Stop syncing them with a click on stop sync. This action will just disconnect this particular folder connection between the computer with the could. After stopping sync, you can also delete the folder from your PC, as you can still access it via OneDrive for Business on the web when needed.
Another option and great option to use is Files On-Demand: it can be found in the Settings tab, so here you need to make sure your section Files On-Demand is clicked ON (as shown on the picture below). With this option, you save space on your disk while you can still access your files when you need them. Also, when you create an online file, this file will be listed and you can see it in your File Explorer.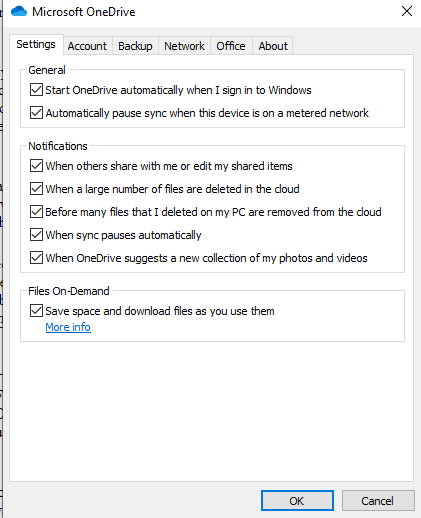 In File Explorer, in your OneDrive folder(s) and next to every file, there will be an icon showing you the status of the file. Is it available only in the cloud, is it syncing, is it a file that is always kept on the device, is there some issue with the file.. you can check all the icons and what they mean here.
Ok no 🙂  Check your settings, and please come back here and share if you found this article useful.