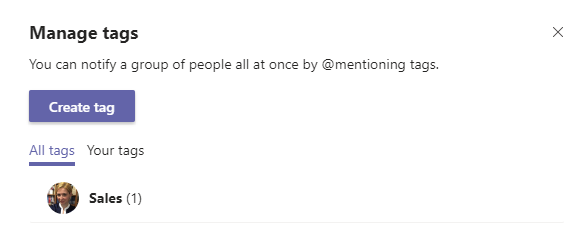 When you are a part of a team and you work on different tasks with the colleagues, sometimes there may be a need to contact a couple of your colleagues and you need to make sure that people are notified and be able response right away. Now, there is a great way to do this with using tags.
This option eliminates the need to mention every single person you need to contact in a channel message, and it also eliminates the need of mentioning the whole channel. With this option you target specific group of team members.
Tags are created on a team level, so in order to create or manage them, you will need to position on the three dots right of the team name. Here, you choose the option Manage tags: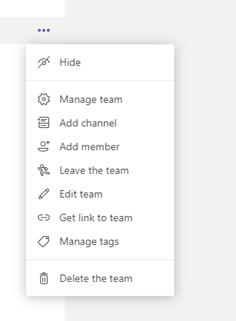 When you click on Manage tags option for the first time, you will see the following message: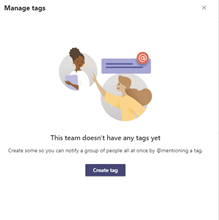 Here you need to click on Create tag button, which will open a new option where you write the name of the tag, and add people to it: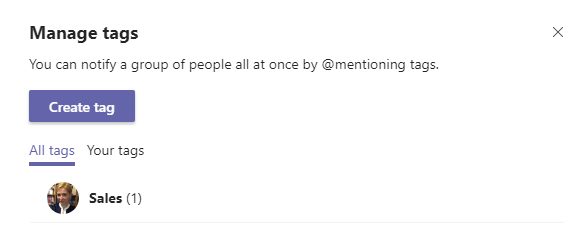 Now, when you mention the tag in a message within your team channels, ever person which has been assigned into the tag will receive notification in their activity section: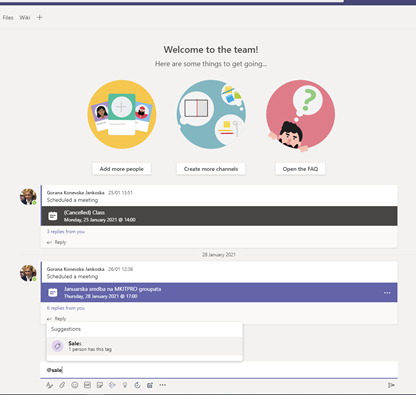 It is so easy, and saves you a lot of time and effort when you try to mention a particular group of people!