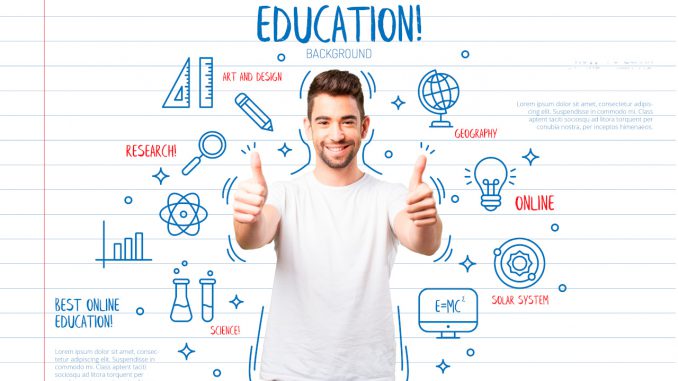 edX Free Online Courses" target="_blank" rel="noreferrer noopener sponsored nofollow">edX courses are available this month, October 2020. I like to make an accent to some of those specific courses, which I found very interesting.
The following curriculum I consider interesting will help you to become an advanced user of Google search engine. Also, it will help you to learn a bit about how to manage your personal finances and it will give you basics about business negotiations.
You can find short descriptions of the mentioned edX courses under the following headings. Also, you will be able to find links to the home pages of the courses.
Power Searching With Google
Google is the most widely used search engine on the Web, processing over 3.5 billion searches per day. We've become reliant on Google to provide the critical information we need, but do you know how to use Google in the most effective way? In this two-part program, you'll learn directly from a Google expert how to become a Google power searcher, including advanced search techniques and skills to help you better track down the information you need in a reliable and repeatable way. From learning how to make an effective query to strategies and tools to help you find information that is not indexed in an ordinary way, this program will improve the efficiency and effectiveness of your search process.
You'll learn to harness and build your online search skills. Skills that have become more and more critical, not only in our everyday lives but in our jobs, as we constantly need to find the right information and furthermore discern what's credible. You'll improve your ability to separate fact from fiction as the program teaches you how to accurately validate the information. Your instructor, Daniel Russell, has been on the inside of the Google Search engineering team since 2005. His research on how people use online search tools to find what they seek gets translated into effective tips and tricks everyone should know.
Advanced Power Searching With Google
The ability to conduct fast and effective online research is a requirement for many jobs, including marketing, management consulting, and market research. This course builds on the Power Searching with Google course, giving you even more advanced skills (both tactical and strategic) to help you find information in the open web and in high-quality content repositories.
In the course, the instructor will talk about the full range of advanced operators (such as site: intext: inurl: etc), along with how and when to use them. The instructor, Daniel Russell, has been on the inside of the Google Search engineering team since 2005. His research on how people use online search tools to find what they seek gets translated into effective tips and tricks everyone should know.
Introduction to Personal Financial Planning
The Introduction to Personal Financial Planning course is designed for individuals to build financial literacy, one of the most pressing needs Americans face today. Financial decisions made by individuals impact the larger community in significant ways with pervasive costs due to financial mistakes. A recent study by the Financial Industry Regulatory Authority (FINRA) reveals that over 50% of Americans have less than $10,000 saved for retirement. In addition, over 50% of Americans have no emergency fund, unable to cope with an unexpected car repair without borrowing funds. Financial literacy is an urgent need for many. In this course, you'll gain the basic building blocks of financial literacy to build a secure foundation for your future. This fast-paced course prepares you to: Build a financial plan through a step-by-step approach designed to meet your personal financial objectives understand financial planning essentials including income statements, balance sheets, and budgets.
Recognize how planning and timing impact your personal wealth over a lifetime Go deeper into your understanding of taxes and how tax decisions impact your wealth Identify obstacles to sound financial decisions, including common cognitive errors and confirmation biases. Discover valuable resources including personal financial planners. Explore the scope and purpose of personal finance and its role in the broader spectrum of financial knowledge. Appreciate how positive reinforcement and research-based evidence impact your financial goals. Build your money management skills through course videos, selected short readings, and self-paced activities. You'll gain practical skills, understand the core concepts of financial planning, and achieve a broader understanding of how personal financial planning contributes to a successful and fulfilling life. Improve your financial situation, net worth, and retirement plan by registering for the Personal Finance Program.
Introduction to Business Negotiations
In Introduction to Business Negotiations, you will explore the elements of a successful negotiation, including problem-solving and conflict resolution. This course features a simulated business negotiation model that brings the deal inside the classroom where its multiple aspects can be studied. The course provides a foundational prerequisite to the second course in this Professional Certificate program Applied Business Negotiations, in which actual negotiations will take place through live exchanges in small teams of students representing each party.
In this introductory online course, you will explore the process of negotiation, starting with identifying the objectives and challenges of each party and continuing on to the skills and tactics of successful negotiation. Next, you will consider how the business context motivates each party. Finally, you will learn about the various transactional structures that can achieve each party's objectives. You will also explore the ethical, professional, political, and social issues that can arise in a business negotiation.